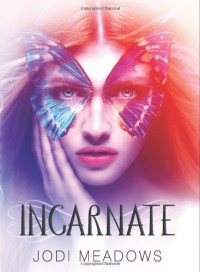 Review first appeared on fefferbooks.com.

One of the things I love the very most about being a book blogger is how much it stretches me. Before I started blogging, I was pretty predictable in my reading choices–(classics, historical fiction). Now, I try a lot harder to be aware of what's out there and to maintain greater variety in what I read, so I can share it all with you! There are just so many books out there in the world, and so many of them open up whole new genres and ideas and writing styles, and some of the authors out there are wonderfully subtle about sneaky about it.

Example: I never ever used to like fantasy novels. You know those moms who know how to make brownies with applesauce and make them actually taste awesome? Every time I end up liking a fantasy novel, I feel a little like that's what just happened. If I'd read a synopsis that gave a rundown of, say, the fantastical and mythological creatures that'd be appearing in said novel, I'd give a cynical quirk of my eyebrow and put the thing down. TRUST ME and do not do that with Incarnate. Jodi Meadows is making good brownies right here.

Incarnate, at its heart, is a story about Ana, a teenaged girl trying to figure out how she fits into the world. She hasn't had much help, up to this point. She's distrustful, defensive, and determined. She's downright likeable. Ana's vulnerable, at heart, and when she meets Sam, all bets are off. (And just trust me when I say: BEST kissing scene ever. Ahem.)

Meadows is a downright fun writer. Her plot is just plain imaginative, her setting fantastical, but her characters are real, which is what makes the novel so enjoyable, in my view. Their emotions are raw and authentic. I also absolutely revel in her precise word choices, but I'm an English geek like that.

Verdict? Incarnate is a fun, clean, romantic adventure. I was hooked from about page three, and I'm onto the second book in the series, Asunder, right away. 4 stars.